Ledgestone DP2455 -DP2455- Fauxstonesheets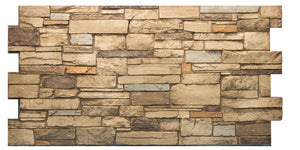 Ledgestone DP2455 -DP2455- Fauxstonesheets
Ledgestone DP2455 -DP2455- Fauxstonesheets
Ledgestone DP2455 -DP2455- Fauxstonesheets
Ledgestone DP2455 -DP2455- Fauxstonesheets
Ledgestone DP2455 -DP2455- Fauxstonesheets
Ledgestone DP2455 -DP2455- Fauxstonesheets
Ledgestone DP2455 -DP2455- Fauxstonesheets
Ledgestone DP2455 -DP2455- Fauxstonesheets
Ledgestone DP2455 -DP2455- Fauxstonesheets
Ledgestone DP2455 -DP2455- Fauxstonesheets
Ledgestone DP2455 -DP2455- Fauxstonesheets
Ledgestone DP2455 -DP2455- Fauxstonesheets
Ledgestone DP2455 -DP2455- Fauxstonesheets
Ledgestone DP2455 -DP2455- Fauxstonesheets
Ledgestone DP2455 -DP2455- Fauxstonesheets
Ledgestone DP2455 -DP2455- Fauxstonesheets
Ledgestone DP2455 -DP2455- Fauxstonesheets
Ledgestone DP2455 -DP2455- Fauxstonesheets
Ledgestone DP2455 -DP2455- Fauxstonesheets
Ledgestone DP2455 -DP2455- Fauxstonesheets
Ledgestone DP2455 -DP2455- Fauxstonesheets
Ledgestone DP2455 -DP2455- Fauxstonesheets
Ledgestone DP2455 -DP2455- Fauxstonesheets
Ledgestone DP2455 -DP2455- Fauxstonesheets
Ledgestone DP2455 -DP2455- Fauxstonesheets
Ledgestone DP2455 -DP2455- Fauxstonesheets
Ledgestone DP2455 -DP2455- Fauxstonesheets
Ledgestone DP2455 -DP2455- Fauxstonesheets
Ledgestone DP2455 -DP2455- Fauxstonesheets
Ledgestone DP2455 -DP2455- Fauxstonesheets
Ledgestone DP2455 -DP2455- Fauxstonesheets
Ledgestone DP2455 -DP2455- Fauxstonesheets
Ledgestone DP2455 -DP2455- Fauxstonesheets
Ledgestone DP2455 -DP2455- Fauxstonesheets
Ledgestone DP2455 -DP2455- Fauxstonesheets
Ledgestone DP2455 -DP2455- Fauxstonesheets
Ledgestone DP2455 -DP2455- Fauxstonesheets
Ledgestone DP2455 -DP2455- Fauxstonesheets
Ledgestone DP2455 -DP2455- Fauxstonesheets
Ledgestone DP2455 -DP2455- Fauxstonesheets
Ledgestone DP2455 -DP2455- Fauxstonesheets
Ledgestone DP2455 -DP2455- Fauxstonesheets
Ledgestone DP2455 -DP2455- Fauxstonesheets
Ledgestone DP2455 -DP2455- Fauxstonesheets
Ledgestone DP2455 -DP2455- Fauxstonesheets
Ledgestone DP2455 -DP2455- Fauxstonesheets
Ledgestone DP2455 -DP2455- Fauxstonesheets
Ledgestone DP2455 -DP2455- Fauxstonesheets
Ledgestone DP2455 -DP2455- Fauxstonesheets
Ledgestone DP2455 -DP2455- Fauxstonesheets
Ledgestone DP2455 -DP2455- Fauxstonesheets
Ledgestone DP2455 -DP2455- Fauxstonesheets
Ledgestone DP2455 -DP2455- Fauxstonesheets
Ledgestone DP2455 -DP2455- Fauxstonesheets
Ledgestone DP2455 -DP2455- Fauxstonesheets
Ledgestone DP2455 -DP2455- Fauxstonesheets
Ledgestone DP2455 -DP2455- Fauxstonesheets
Ledgestone DP2455 -DP2455- Fauxstonesheets
Ledgestone DP2455 -DP2455- Fauxstonesheets
Ledgestone DP2455 -DP2455- Fauxstonesheets
Ledgestone DP2455 -DP2455- Fauxstonesheets
Ledgestone DP2455 -DP2455- Fauxstonesheets
Ledgestone DP2455 -DP2455- Fauxstonesheets
Ledgestone DP2455 -DP2455- Fauxstonesheets
Ledgestone DP2455 -DP2455- Fauxstonesheets
Ledgestone DP2455 -DP2455- Fauxstonesheets
Ledgestone DP2455 -DP2455- Fauxstonesheets
Ledgestone DP2455 -DP2455- Fauxstonesheets
Ledgestone DP2455 -DP2455- Fauxstonesheets
Ledgestone DP2455 -DP2455- Fauxstonesheets
Ledgestone DP2455 -DP2455- Fauxstonesheets
Ledgestone DP2455 -DP2455- Fauxstonesheets
Ledgestone DP2455 -DP2455- Fauxstonesheets
Ledgestone DP2455 -DP2455- Fauxstonesheets
Ledgestone DP2455 -DP2455- Fauxstonesheets
Ledgestone DP2455 -DP2455- Fauxstonesheets
Ledgestone DP2455 -DP2455- Fauxstonesheets
Ledgestone DP2455 -DP2455- Fauxstonesheets
Ledgestone DP2455 -DP2455- Fauxstonesheets
Ledgestone DP2455 -DP2455- Fauxstonesheets
Ledgestone DP2455 -DP2455- Fauxstonesheets
Ledgestone DP2455 -DP2455- Fauxstonesheets
Ledgestone DP2455 -DP2455- Fauxstonesheets
Ledgestone DP2455 -DP2455- Fauxstonesheets
Ledgestone DP2455 -DP2455- Fauxstonesheets
Ledgestone DP2455 -DP2455- Fauxstonesheets
Ledgestone DP2455 -DP2455- Fauxstonesheets
Ledgestone DP2455 -DP2455- Fauxstonesheets
Ledgestone DP2455 -DP2455- Fauxstonesheets
Ledgestone DP2455
Ledgestone DP2455
Ledgestone DP2455
Ledgestone DP2455
Ledgestone DP2455 -DP2455- Fauxstonesheets
Ledgestone DP2455 -DP2455- Fauxstonesheets
Ledgestone DP2455 -DP2455- Fauxstonesheets
Ledgestone DP2455 -DP2455- Fauxstonesheets
Ledgestone DP2455 -DP2455- Fauxstonesheets
Ledgestone DP2455 -DP2455- Fauxstonesheets
Ledgestone DP2455 -DP2455- Fauxstonesheets
Ledgestone DP2455 -DP2455- Fauxstonesheets
Ledgestone DP2455
Ledgestone DP2455
Ledgestone DP2455 -DP2455- Fauxstonesheets
Ledgestone DP2455 -DP2455- Fauxstonesheets
Ledgestone DP2455 -DP2455- Fauxstonesheets
Ledgestone DP2455 -DP2455- Fauxstonesheets
Ledgestone DP2455 -DP2455- Fauxstonesheets
Ledgestone DP2455 -DP2455- Fauxstonesheets
Ledgestone DP2455 -DP2455- Fauxstonesheets
Ledgestone DP2455 -DP2455- Fauxstonesheets
Ledgestone DP2455 -DP2455- Fauxstonesheets
Ledgestone DP2455 -DP2455- Fauxstonesheets
Ledgestone DP2455 -DP2455- Fauxstonesheets
Ledgestone DP2455 -DP2455- Fauxstonesheets
Ledgestone DP2455
Ledgestone DP2455
Ledgestone DP2455 -DP2455- Fauxstonesheets
Ledgestone DP2455 -DP2455- Fauxstonesheets
Ledgestone DP2455 -DP2455- Fauxstonesheets
Ledgestone DP2455 -DP2455- Fauxstonesheets
Ledgestone DP2455 -DP2455- Fauxstonesheets
Ledgestone DP2455 -DP2455- Fauxstonesheets
Ledgestone DP2455 -DP2455- Fauxstonesheets
Ledgestone DP2455 -DP2455- Fauxstonesheets
Ledgestone DP2455 -DP2455- Fauxstonesheets
Ledgestone DP2455 -DP2455- Fauxstonesheets
Ledgestone DP2455 -DP2455- Fauxstonesheets
Ledgestone DP2455 -DP2455- Fauxstonesheets
Ledgestone DP2455 -DP2455- Fauxstonesheets
Ledgestone DP2455 -DP2455- Fauxstonesheets
Ledgestone DP2455 -DP2455- Fauxstonesheets
Ledgestone DP2455 -DP2455- Fauxstonesheets
Ledgestone DP2455
Ledgestone DP2455
Ledgestone DP2455 -DP2455- Fauxstonesheets
Ledgestone DP2455 -DP2455- Fauxstonesheets
Ledgestone DP2455
Ledgestone DP2455
Ledgestone DP2455 -DP2455- Fauxstonesheets
Ledgestone DP2455 -DP2455- Fauxstonesheets
Ledgestone DP2455 -DP2455- Fauxstonesheets
Ledgestone DP2455 -DP2455- Fauxstonesheets
Ledgestone DP2455 -DP2455- Fauxstonesheets
Ledgestone DP2455 -DP2455- Fauxstonesheets
Ledgestone DP2455 -DP2455- Fauxstonesheets
Ledgestone DP2455 -DP2455- Fauxstonesheets
Ledgestone DP2455 -DP2455- Fauxstonesheets
Ledgestone DP2455 -DP2455- Fauxstonesheets
Ledgestone DP2455 -DP2455- Fauxstonesheets
Ledgestone DP2455 -DP2455- Fauxstonesheets
Ledgestone DP2455 -DP2455- Fauxstonesheets
Ledgestone DP2455 -DP2455- Fauxstonesheets
Ledgestone DP2455 -DP2455- Fauxstonesheets
Ledgestone DP2455 -DP2455- Fauxstonesheets
Ledgestone DP2455 -DP2455- Fauxstonesheets
Ledgestone DP2455 -DP2455- Fauxstonesheets
Ledgestone DP2455 -DP2455- Fauxstonesheets
Ledgestone DP2455 -DP2455- Fauxstonesheets
Ledgestone DP2455
Ledgestone DP2455
Ledgestone DP2455 -DP2455- Fauxstonesheets
Ledgestone DP2455 -DP2455- Fauxstonesheets
Ledgestone DP2455
Ledgestone DP2455
Ledgestone DP2455 -DP2455- Fauxstonesheets
Ledgestone DP2455 -DP2455- Fauxstonesheets
Ledgestone DP2455
Ledgestone DP2455
Ledgestone DP2455 -DP2455- Fauxstonesheets
Ledgestone DP2455 -DP2455- Fauxstonesheets
Ledgestone DP2455 -DP2455- Fauxstonesheets
Ledgestone DP2455 -DP2455- Fauxstonesheets
Ledgestone DP2455 -DP2455- Fauxstonesheets
Ledgestone DP2455 -DP2455- Fauxstonesheets
Ledgestone DP2455 -DP2455- Fauxstonesheets
Ledgestone DP2455 -DP2455- Fauxstonesheets
Ledgestone DP2455 -DP2455- Fauxstonesheets
Ledgestone DP2455 -DP2455- Fauxstonesheets
Ledgestone DP2455 -DP2455- Fauxstonesheets
Ledgestone DP2455 -DP2455- Fauxstonesheets
Ledgestone DP2455 -DP2455- Fauxstonesheets
Ledgestone DP2455 -DP2455- Fauxstonesheets
Ledgestone DP2455
Ledgestone DP2455
Ledgestone DP2455 -DP2455- Fauxstonesheets
Ledgestone DP2455 -DP2455- Fauxstonesheets
Ledgestone DP2455 -DP2455- Fauxstonesheets
Ledgestone DP2455 -DP2455- Fauxstonesheets
Ledgestone DP2455
Ledgestone DP2455
Ledgestone DP2455 -DP2455- Fauxstonesheets
Ledgestone DP2455 -DP2455- Fauxstonesheets
Ledgestone DP2455 -DP2455- Fauxstonesheets
Ledgestone DP2455 -DP2455- Fauxstonesheets
Ledgestone DP2455 -DP2455- Fauxstonesheets
Ledgestone DP2455 -DP2455- Fauxstonesheets
Ledgestone DP2455 -DP2455- Fauxstonesheets
Ledgestone DP2455 -DP2455- Fauxstonesheets
Ledgestone DP2455 -DP2455- Fauxstonesheets
Ledgestone DP2455 -DP2455- Fauxstonesheets
Ledgestone DP2455
Ledgestone DP2455
Ledgestone DP2455 -DP2455- Fauxstonesheets
Ledgestone DP2455 -DP2455- Fauxstonesheets
Ledgestone DP2455 -DP2455- Fauxstonesheets
Ledgestone DP2455 -DP2455- Fauxstonesheets
Ledgestone DP2455 -DP2455- Fauxstonesheets
Ledgestone DP2455 -DP2455- Fauxstonesheets
Ledgestone DP2455
$45795

$457.95

Save $130.84
---
Lead Time: Approx. 4 - 8 weeks
(Estimated lead time based upon size of order)
Strike a confident yet traditional chord in your favorite nook. With URESTONE Ledgestone panels get a classy, no-fuss upgrade for a boring & plain wall. You'll love how they look in a variety of different architectural styles, from rustic to modern.
Available in 9 stunning color options, you'll be blown away by the natural realism achieved with faux materials. And best of all, no masonry mess!
Pair with URESTONE keyed or accent corners for purposeful, streamlined looks—sure to please.
PRODUCT DETAILS
| Model: | Ledgestone 4x8 |
| --- | --- |
| Series: | Urestone |
| Style: | Ledgestone |
| Type: | Panel |
| Edge Type: | Interlocking |
| Material: | Polyurethane Composite |
| Overall Dimensions: | 96 ½" x 48 ¼" |
| Thickness | 1 ¾" |
| Area Sq Ft | 32 sq. ft. |
| Coverage Sq. Ft | 30.8 sq. ft. |
| Weight: | ~37 lb |
Enquiry for v shape interlock
V shape interlock required
Overall Good Product
I was looking for faux stone in 4x8 panels and found FauxStoneSheets to be the best priced and best looking. Nearly all other suppliers sell far smaller 2x4 panels, which create undesirable pattern repetition.
These panels are made from a vacuum-formed, thin, plastic shell of the rock/stone pattern mold, then filled with expanding polyurethane foam, resulting in a light, rigid panel for it's size. Easy for one person to pick up and carry with two hands.
The plastic shell is then painted to create the hues and tones depicted on the website for the different named variations. The variation in hues and tones of the actual product received were much more muted and less saturated compared to the images on the website, but not enough to return or not use as intended (to create an interior accent wall).
Re. the pattern for those that need to know, all four 4x8 panels are identical. However, when installed in a 2x2 array, the repetition is scantly seen. You would need at least a 4x4 array or larger to see repetition.
Gotta say, freight shipping was HORRENDOUS! Almost as much as the four panels I purchased themselves.
Re. Product Quality, the vacu-formed shell did have several areas on the edges/lips where the plastic had cracked on a sharp corner, became unadhered from the foam, or was chipped along the edge from being a little too brittle and thin, but for the most part, the shells were thick enough to be sturdy and blemish-free. As for the finish of the foam filling, it was much more non-uniform in texture and finish, with visible swirls and pour marks that made the surface somewhat uneven and "lumpy." A few foam blob drips from pouring or splattering from an adjacent mold went unnoticed UNTIL after the construction adhesive had cured, causing the panels to not fully seat against wood frames (think studio set flats). So, BE SURE TO INSPECT your panels and remove such blemishes and protrusions before adhering to your structure!
Lastly, the underlap ledges around the panel perimeters, where one "joins/overlaps" one panel with another, create a deeper "grout" line between the stones than the grout lines of the molded pattern. This causes the seam to be slightly darker, due to a deeper shadow, than the rest of the panel's grout. The darkness can be somewhat reduced by "squeezing" the panels closer together, but if too much, then the seam becomes just as visible, due to the "grout" line being narrower than the molded pattern grout lines.
Love this stone!
We purchased the interlocking ledge stone in the desert tan to make an accent wall in our living room for the TV/Fireplace wall. Oh my goodness! Absolutely stunning!!!! It took quite a while to put it up as the interlocking pieces didn't fit together correctly. We had to smooth the edges out and even chip some off to make them interlock. That part was very time consuming as you had to work slow so it wouldn't break. But the finished product is so worth the time and effort.
Looks Fabulous
The faux sheets that I bought were absolutely perfect, easy to install, and the final look is amazing!!
My thoughts
My wife and I are very pleased with the Ledgstone DP2455,it was a perfect fit under our two big windows and it looks fabulous, several of our neighbors have stopped and commented on the looks, thank you so much.