Used Brick Sample -SMP2400- Fauxstonesheets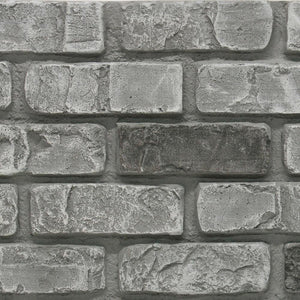 Used Brick Sample -SMP2400- Fauxstonesheets
Used Brick Sample -SMP2400- Fauxstonesheets
Used Brick Sample -SMP2400- Fauxstonesheets
Used Brick Sample -SMP2400- Fauxstonesheets
Used Brick Sample -SMP2400- Fauxstonesheets
Used Brick Sample -SMP2400- Fauxstonesheets
Used Brick Sample -SMP2400- Fauxstonesheets
Used Brick Sample -SMP2400- Fauxstonesheets
Used Brick Sample -SMP2400- Fauxstonesheets
Used Brick Sample -SMP2400- Fauxstonesheets
Used Brick Sample -SMP2400- Fauxstonesheets
Used Brick Sample -SMP2400- Fauxstonesheets
Used Brick Sample -SMP2400- Fauxstonesheets
Used Brick Sample -SMP2400- Fauxstonesheets
Used Brick Sample -SMP2400- Fauxstonesheets
Used Brick Sample -SMP2400- Fauxstonesheets
Used Brick Sample -SMP2400- Fauxstonesheets
Used Brick Sample -SMP2400- Fauxstonesheets
Used Brick Sample -SMP2400- Fauxstonesheets
Used Brick Sample -SMP2400- Fauxstonesheets
Used Brick Sample -SMP2400- Fauxstonesheets
Used Brick Sample -SMP2400- Fauxstonesheets
Used Brick Sample -SMP2400- Fauxstonesheets
Used Brick Sample -SMP2400- Fauxstonesheets
Used Brick Sample -SMP2400- Fauxstonesheets
Used Brick Sample -SMP2400- Fauxstonesheets
Used Brick Sample -SMP2400- Fauxstonesheets
Used Brick Sample -SMP2400- Fauxstonesheets
Used Brick Sample -SMP2400- Fauxstonesheets
Used Brick Sample -SMP2400- Fauxstonesheets
Used Brick Sample -SMP2400- Fauxstonesheets
Used Brick Sample -SMP2400- Fauxstonesheets
Used Brick Sample -SMP2400- Fauxstonesheets
Used Brick Sample
Used Brick Sample
Used Brick Sample
---
The purchase price of samples will be refunded with a full product purchase.
URESTONE Used Brick Faux Panels are cast from molds of actual antique burnt clay brick to mimic the worn but appealing visuals of reclaimed brick and the old world.
Samples are 11" x 11" and we aim to have all highlights and variations present on each sample. Our samples are made to order and can take 2-3 weeks to arrive after placing the order (although we aim for faster.). There are no returns on samples.
PRODUCT DETAILS
| Model: | SMP2400 |
| --- | --- |
| Series: | URESTONE Sample |
| Style: | Used Brick Sample |
| Type: | Sample |
| Edge Type: | Flat |
| Material: | Polyurethane |
| Overall Dimensions: | 12" x 12" |
| Area Sq Ft | 1 sq. ft. |
| Coverage Sq. Ft | ~1 sq. ft. |
| Weight: | ~1lb |
Not what I expected
When the sample arrived, there seemed to be way more gray coloring in the sample than what was pictured on their site. The grout lines were a little on the larger size which showed more gray coloring. I like the weight of the product, but the bricks did not look as real as I would have expected. Additional, the sample was a little costly. Decided to go with a brick veneer in the end. I am glad I ordered the sample- it definitely helped me make up my mind.
Sample
Sample arrived quickly, and was just what I was looking for. I am getting ready to place my order in the next week.
Looks just as good as the picture!
Individual and part time builder
Have not decided yet whether to install product. It appears to be a good quality product. I believe it would look better if the joints were more tan on color. They appear more gray to me which doesn't match real motor joints that well. Can you tell me if there are any installers in the Harrisonburg, Virginia area?
Unfortunately, we do not have any installers in Virginia at this time, however our panels are easy enough to install on your own or through a general contractor! Feel free to see our video installation of our used brick! https://youtu.be/NYyvKNmzqNA
El acabado muy original y de
excelente Calidad.