Tuscany Sample -SMP2435- Fauxstonesheets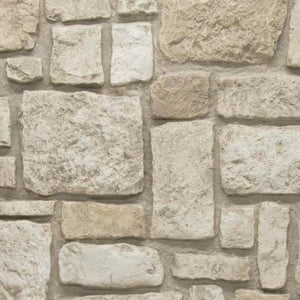 Tuscany Sample -SMP2435- Fauxstonesheets
Tuscany Sample -SMP2435- Fauxstonesheets
Tuscany Sample -SMP2435- Fauxstonesheets
Tuscany Sample -SMP2435- Fauxstonesheets
Tuscany Sample -SMP2435- Fauxstonesheets
Tuscany Sample -SMP2435- Fauxstonesheets
Tuscany Sample -SMP2435- Fauxstonesheets
Tuscany Sample -SMP2435- Fauxstonesheets
Tuscany Sample -SMP2435- Fauxstonesheets
Tuscany Sample -SMP2435- Fauxstonesheets
Tuscany Sample -SMP2435- Fauxstonesheets
Tuscany Sample -SMP2435- Fauxstonesheets
Tuscany Sample -SMP2435- Fauxstonesheets
Tuscany Sample -SMP2435- Fauxstonesheets
Tuscany Sample -SMP2435- Fauxstonesheets
Tuscany Sample -SMP2435- Fauxstonesheets
Tuscany Sample -SMP2435- Fauxstonesheets
Tuscany Sample -SMP2435- Fauxstonesheets
Tuscany Sample -SMP2435- Fauxstonesheets
Tuscany Sample -SMP2435- Fauxstonesheets
Tuscany Sample -SMP2435- Fauxstonesheets
Tuscany Sample
---
The purchase price of samples will be refunded with a full product purchase.
URESTONE Tuscany Faux Panels are cast from molds of actual stone and mimic the look and feel of natural sandstone and limestone.
Samples are 11" x 11" and we aim to have all highlights and variations present on each sample. Our samples are made to order and can take 2-3 weeks to arrive after placing the order (although we aim for faster.). There are no returns on samples.
PRODUCT DETAILS
| | |
| --- | --- |
| Model: | Tuscany Sample |
| Series: | URESTONE Sample |
| Style: | Tusany Sample |
| Type: | Sample |
| Edge Type: | Flat |
| Material: | Polyurethane |
| Overall Dimensions: | 12" x 12" |
| Area Sq Ft | 1 sq. ft. |
| Coverage Sq. Ft | ~1 sq. ft. |
| Weight: | ~1lb |
Definitely this is the way to go.
It's very realistic to the real stone. I'm going to use it on my front porch addition. I also liked the thickness and lightness of the product.
Interior or exterior
We liked the sample but it is so lightweight we wonder if it will really hold up under a wet N. GA winter(?). It looks like stone. We will be calling you when we get to the point in construction where we are finishing the outdoor fireplace and chimney.
Loved the color/material, top and bottom don't interlock
The top and bottom need to interlock for seamless installation to look real.
Color
We don't care for the color, the product is nice the color is not going to work for the paint scheme for the house. We will be back soon to check out other color options.