Stacked Stone Grande Sample -SMP2475- Fauxstonesheets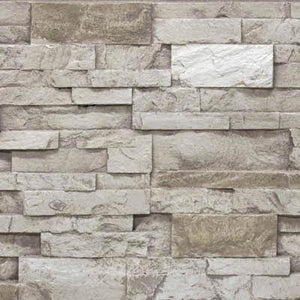 Stacked Stone Grande Sample -SMP2475- Fauxstonesheets
Stacked Stone Grande Sample -SMP2475- Fauxstonesheets
Stacked Stone Grande Sample -SMP2475- Fauxstonesheets
Stacked Stone Grande Sample -SMP2475- Fauxstonesheets
Stacked Stone Grande Sample -SMP2475- Fauxstonesheets
Stacked Stone Grande Sample -SMP2475- Fauxstonesheets
Stacked Stone Grande Sample -SMP2475- Fauxstonesheets
Stacked Stone Grande Sample -SMP2475- Fauxstonesheets
Stacked Stone Grande Sample -SMP2475- Fauxstonesheets
Stacked Stone Grande Sample -SMP2475- Fauxstonesheets
Stacked Stone Grande Sample -SMP2475- Fauxstonesheets
Stacked Stone Grande Sample -SMP2475- Fauxstonesheets
Stacked Stone Grande Sample -SMP2475- Fauxstonesheets
Stacked Stone Grande Sample -SMP2475- Fauxstonesheets
Stacked Stone Grande Sample -SMP2475- Fauxstonesheets
Stacked Stone Grande Sample -SMP2475- Fauxstonesheets
Stacked Stone Grande Sample -SMP2475- Fauxstonesheets
Stacked Stone Grande Sample -SMP2475- Fauxstonesheets
Stacked Stone Grande Sample -SMP2475- Fauxstonesheets
Stacked Stone Grande Sample -SMP2475- Fauxstonesheets
Stacked Stone Grande Sample -SMP2475- Fauxstonesheets
Stacked Stone Grande Sample -SMP2475- Fauxstonesheets
Stacked Stone Grande Sample -SMP2475- Fauxstonesheets
Stacked Stone Grande Sample -SMP2475- Fauxstonesheets
Stacked Stone Grande Sample -SMP2475- Fauxstonesheets
Stacked Stone Grande Sample -SMP2475- Fauxstonesheets
Stacked Stone Grande Sample -SMP2475- Fauxstonesheets
Stacked Stone Grande Sample -SMP2475- Fauxstonesheets
Stacked Stone Grande Sample -SMP2475- Fauxstonesheets
Stacked Stone Grande Sample -SMP2475- Fauxstonesheets
Stacked Stone Grande Sample -SMP2475- Fauxstonesheets
Stacked Stone Grande Sample -SMP2475- Fauxstonesheets
Stacked Stone Grande Sample -SMP2475- Fauxstonesheets
Stacked Stone Grande Sample -SMP2475- Fauxstonesheets
Stacked Stone Grande Sample -SMP2475- Fauxstonesheets
Stacked Stone Grande Sample -SMP2475- Fauxstonesheets
Stacked Stone Grande Sample -SMP2475- Fauxstonesheets
Stacked Stone Grande Sample -SMP2475- Fauxstonesheets
Stacked Stone Grande Sample -SMP2475- Fauxstonesheets
Stacked Stone Grande Sample -SMP2475- Fauxstonesheets
Stacked Stone Grande Sample -SMP2475- Fauxstonesheets
Stacked Stone Grande Sample -SMP2475- Fauxstonesheets
Stacked Stone Grande Sample -SMP2475- Fauxstonesheets
Stacked Stone Grande Sample -SMP2475- Fauxstonesheets
Stacked Stone Grande Sample -SMP2475- Fauxstonesheets
Stacked Stone Grande Sample -SMP2475- Fauxstonesheets
Stacked Stone Grande Sample -SMP2475- Fauxstonesheets
Stacked Stone Grande Sample
---
The purchase price of samples will be refunded with a full product purchase.
URESTONE Stacked Stone Grande Faux Panels are cast from molds of actual stone and mimic the look and feel of natural granite and limestone.
Samples are 11" x 11" and we aim to have all highlights and variations present on each sample. Our samples are made to order and can take 2-3 weeks to arrive after placing the order (although we aim for faster.). There are no returns on samples.
PRODUCT DETAILS
| Model: | SMP2475 |
| --- | --- |
| Series: | URESTONE Sample |
| Style: | Stacked Stone Grande Sample |
| Type: | Sample |
| Edge Type: | Flat |
| Material: | Polyurethane |
| Overall Dimensions: | 12" x 12" |
| Area Sq Ft | 1 sq. ft. |
| Coverage Sq. Ft | ~1 sq. ft. |
| Weight: | ~1lb |
Not very realistic
I bought 2 samples. One all white. The other was a sample with different brown hues. The brown sample looked more realistic than the all white one. From a distance both would fool the eye. Once you get 10-15 feet away, they are obviously fake. The white one was the one I was most interested in, and that one was the most obvious. I won't be putting this product in my home.
Love it! We are anxiously awaiting the whole order!! Ready to get to work
Samples came through great.
Hi Kelly,
We are sorry that our Stacked Stone Sample was not to your standards. Since our Stacked Stones Samples are derived from our interior style 2x4 panels they typically do not have the exterior coating unless specifically requested. Our Virginia Stacked Stone Sample should have this feature and any of our Exterior grade 4x8 panels are also weed Wacker proof.
See our video for Urestone Weed Wacker Test: https://youtu.be/ReL0Mzgq8hI
Authentic
Looks great. Will not work for my application and not sure on ground contact. My application needs polycarbonate panels with no insulation foam.
Great faux sample
We were very impressed with samples and the timely delivery we received them.