Used Brick Interior DP2400 -DP2400- Fauxstonesheets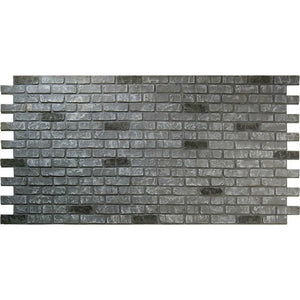 Used Brick Interior DP2400 -DP2400- Fauxstonesheets
Used Brick Interior DP2400 -DP2400- Fauxstonesheets
Used Brick Interior DP2400 -DP2400- Fauxstonesheets
Used Brick Interior 4x8' DP2400 -DP2400- Fauxstonesheets
Used Brick Interior 4x8' DP2400 -DP2400- Fauxstonesheets
Used Brick Interior 4x8' DP2400 -DP2400- Fauxstonesheets
Used Brick Interior 4x8' DP2400 -DP2400- Fauxstonesheets
Used Brick Interior 4x8' DP2400 -DP2400- Fauxstonesheets
Used Brick Interior 4x8' DP2400 -DP2400- Fauxstonesheets
Used Brick Interior 4x8' DP2400 -DP2400- Fauxstonesheets
Used Brick Interior 4x8' DP2400 -DP2400- Fauxstonesheets
Used Brick Interior 4x8' DP2400 -DP2400- Fauxstonesheets
Used Brick Interior 4x8' DP2400 -DP2400- Fauxstonesheets
Used Brick Interior 4x8' DP2400 -DP2400- Fauxstonesheets
Used Brick Interior 4x8' DP2400 -DP2400- Fauxstonesheets
Used Brick Interior 4x8' DP2400 -DP2400- Fauxstonesheets
Used Brick Interior 4x8' DP2400 -DP2400- Fauxstonesheets
Used Brick Interior 4x8' DP2400 -DP2400- Fauxstonesheets
Used Brick Interior 4x8' DP2400 -DP2400- Fauxstonesheets
Used Brick Interior 4x8' DP2400 -DP2400- Fauxstonesheets
Used Brick Interior 4x8' DP2400 -DP2400- Fauxstonesheets
Used Brick Interior 4x8' DP2400 -DP2400- Fauxstonesheets
Used Brick Interior 4x8' DP2400 -DP2400- Fauxstonesheets
Used Brick Interior 4x8' DP2400 -DP2400- Fauxstonesheets
Used Brick Interior 4x8' DP2400 -DP2400- Fauxstonesheets
Used Brick Interior 4x8' DP2400 -DP2400- Fauxstonesheets
Used Brick Interior 4x8' DP2400 -DP2400- Fauxstonesheets
Used Brick Interior 4x8' DP2400 -DP2400- Fauxstonesheets
Used Brick Interior 4x8' DP2400 -DP2400- Fauxstonesheets
Used Brick Interior 4x8' DP2400 -DP2400- Fauxstonesheets
Used Brick Interior 4x8' DP2400 -DP2400- Fauxstonesheets
Used Brick Interior 4x8' DP2400 -DP2400- Fauxstonesheets
Used Brick Interior 4x8' DP2400 -DP2400- Fauxstonesheets
Used Brick Interior 4x8' DP2400 -DP2400- Fauxstonesheets
Used Brick Interior 4x8' DP2400 -DP2400- Fauxstonesheets
Used Brick Interior 4x8' DP2400 -DP2400- Fauxstonesheets
Used Brick Interior 4x8' DP2400 -DP2400- Fauxstonesheets
Used Brick Interior 4x8' DP2400 -DP2400- Fauxstonesheets
Used Brick Interior 4x8' DP2400 -DP2400- Fauxstonesheets
Used Brick Interior 4x8' DP2400 -DP2400- Fauxstonesheets
Used Brick Interior 4x8' DP2400 -DP2400- Fauxstonesheets
Used Brick Interior 4x8' DP2400 -DP2400- Fauxstonesheets
Used Brick Interior 4x8' DP2400 -DP2400- Fauxstonesheets
Used Brick Interior 4x8' DP2400 -DP2400- Fauxstonesheets
Used Brick Interior 4x8' DP2400 -DP2400- Fauxstonesheets
Used Brick Interior 4x8' DP2400 -DP2400- Fauxstonesheets
Used Brick Interior 4x8' DP2400 -DP2400- Fauxstonesheets
Used Brick Interior 4x8' DP2400 -DP2400- Fauxstonesheets
Used Brick Interior 4x8' DP2400 -DP2400- Fauxstonesheets
Used Brick Interior 4x8' DP2400 -DP2400- Fauxstonesheets
Used Brick Interior 4x8' DP2400 -DP2400- Fauxstonesheets
Used Brick Interior 4x8' DP2400 -DP2400- Fauxstonesheets
Used Brick Interior 4x8' DP2400 -DP2400- Fauxstonesheets
Used Brick Interior 4x8' DP2400 -DP2400- Fauxstonesheets
Used Brick Interior 4x8' DP2400 -DP2400- Fauxstonesheets
Used Brick Interior 4x8' DP2400 -DP2400- Fauxstonesheets
Used Brick Interior 4x8' DP2400 -DP2400- Fauxstonesheets
Used Brick Interior 4x8' DP2400 -DP2400- Fauxstonesheets
Used Brick Interior 4x8' DP2400 -DP2400- Fauxstonesheets
Used Brick Interior 4x8' DP2400 -DP2400- Fauxstonesheets
Used Brick Interior 4x8' DP2400 -DP2400- Fauxstonesheets
Used Brick Interior 4x8' DP2400 -DP2400- Fauxstonesheets
Used Brick Interior 4x8' DP2400 -DP2400- Fauxstonesheets
Used Brick Interior 4x8' DP2400 -DP2400- Fauxstonesheets
Used Brick Interior 4x8' DP2400 -DP2400- Fauxstonesheets
Used Brick Interior 4x8' DP2400 -DP2400- Fauxstonesheets
Used Brick Interior 4x8' DP2400 -DP2400- Fauxstonesheets
Used Brick Interior 4x8' DP2400 -DP2400- Fauxstonesheets
Used Brick Interior 4x8' DP2400 -DP2400- Fauxstonesheets
Used Brick Interior DP2400 -DP2400- Fauxstonesheets
Used Brick Interior DP2400 -DP2400- Fauxstonesheets
Used Brick Interior DP2400
Used Brick Interior DP2400
Used Brick Interior DP2400 -DP2400- Fauxstonesheets
Used Brick Interior DP2400 -DP2400- Fauxstonesheets
Used Brick Interior DP2400 -DP2400- Fauxstonesheets
Used Brick Interior DP2400 -DP2400- Fauxstonesheets
Used Brick Interior DP2400 -DP2400- Fauxstonesheets
Used Brick Interior DP2400 -DP2400- Fauxstonesheets
Used Brick Interior DP2400 -DP2400- Fauxstonesheets
Used Brick Interior DP2400 -DP2400- Fauxstonesheets
Used Brick Interior DP2400
Used Brick Interior DP2400
Used Brick Interior DP2400 -DP2400- Fauxstonesheets
Used Brick Interior DP2400 -DP2400- Fauxstonesheets
Used Brick Interior DP2400 -DP2400- Fauxstonesheets
Used Brick Interior DP2400 -DP2400- Fauxstonesheets
Used Brick Interior DP2400 -DP2400- Fauxstonesheets
Used Brick Interior DP2400 -DP2400- Fauxstonesheets
Used Brick Interior DP2400 -DP2400- Fauxstonesheets
Used Brick Interior DP2400 -DP2400- Fauxstonesheets
Used Brick Interior DP2400 -DP2400- Fauxstonesheets
Used Brick Interior DP2400 -DP2400- Fauxstonesheets
Used Brick Interior DP2400 -DP2400- Fauxstonesheets
Used Brick Interior DP2400 -DP2400- Fauxstonesheets
Used Brick Interior DP2400
Used Brick Interior DP2400
Used Brick Interior DP2400 -DP2400- Fauxstonesheets
Used Brick Interior DP2400 -DP2400- Fauxstonesheets
Used Brick Interior DP2400 -DP2400- Fauxstonesheets
Used Brick Interior DP2400 -DP2400- Fauxstonesheets
Used Brick Interior DP2400 -DP2400- Fauxstonesheets
Used Brick Interior DP2400 -DP2400- Fauxstonesheets
Used Brick Interior DP2400 -DP2400- Fauxstonesheets
Used Brick Interior DP2400 -DP2400- Fauxstonesheets
Used Brick Interior DP2400 -DP2400- Fauxstonesheets
Used Brick Interior DP2400 -DP2400- Fauxstonesheets
Used Brick Interior DP2400
$36583

$365.83

Save $104.53
---
Lead Time: Approx. 3 - 5 weeks
(Estimated lead time based upon size of order)
Want the look of reclaimed brick but not the work of sourcing, the expense of install, and the mess? URESTONE Used Brick Faux Panels are the perfect substitute for rustic chic style.
Lightweight:

 

They weigh around one lb/sq ft., making it easy for an individual to work with.
Durable:

 

They are made from a composite of a high-impact resistant structural polyurethane surface backed with strong polyurethane foam to form a lightweight, yet durable product.
Easy to Install:

 

Our panels can easily be cut using standard woodworking tools and attached using screws and adhesives.
Have Realistic Texture:

 

Our replicated panels are reproduced from molds taken from real stone and rock, so every detail of the texture is captured.
MADE IN THE USA
PRODUCT DETAILS
Model:
DP2400
Series:
Urestone Large Designer Panel
Style:
Used Brick Interior
Type:
Panel
Edge Type:
Interlocking
Material:
Polyurethane
Overall Dimension:

Outside Width 96"

Inside Width 88" x Height 48 1/4"

Thickness:
3/4"
Area Sq Feet:
32 sq ft
Coverage Sq Feet:
Approx. 30.86 Sq. ft.
Weight:
Approx. 26lb each panel
Better than could have predicted
We ordered based on small sample. Actual panels arrived this week and they are awesome. Light weight material but looks very authentic. Also the customer service through the process is amazing.
Love it!!
We just installed the brick and it looks great. It was just what the space needed!!