Stucco Clad Half Line 4'x8' - SC4010 -SC4010- Fauxstonesheets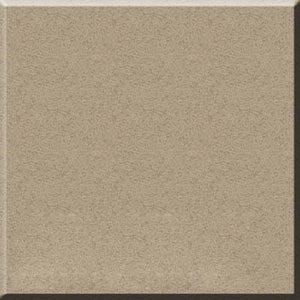 Stucco Clad Half Line 4'x8' - SC4010 -SC4010- Fauxstonesheets
Stuccoclad Half Line 4'x8' SC4010 -SC4010- Fauxstonesheets
Stuccoclad Half Line 4'x8' SC4010 -SC4010- Fauxstonesheets
Stuccoclad Half Line 4'x8' SC4010 -SC4010- Fauxstonesheets
Stuccoclad Half Line 4'x8' SC4010 -SC4010- Fauxstonesheets
Stuccoclad Half Line 4'x8' SC4010 -SC4010- Fauxstonesheets
Stuccoclad Half Line 4'x8' SC4010 -SC4010- Fauxstonesheets
Stuccoclad Half Line 4'x8' SC4010 -SC4010- Fauxstonesheets
Stuccoclad Half Line 4'x8' SC4010 -SC4010- Fauxstonesheets
Stuccoclad Half Line 4'x8' SC4010 -SC4010- Fauxstonesheets
Stuccoclad Half Line 4'x8' SC4010 -SC4010- Fauxstonesheets
Stuccoclad Half Line 4'x8' SC4010 -SC4010- Fauxstonesheets
Stuccoclad Half Line 4'x8' SC4010 -SC4010- Fauxstonesheets
Stucco Clad Half Line 4'x8' - SC4010 -SC4010- Fauxstonesheets
Stucco Clad Half Line 4'x8' - SC4010 -SC4010- Fauxstonesheets
Stucco Clad Half Line 4'x8' - SC4010 -SC4010- Fauxstonesheets
Stucco Clad Half Line 4'x8' - SC4010 -SC4010- Fauxstonesheets
Stucco Clad Half Line 4'x8' - SC4010 -SC4010- Fauxstonesheets
Stucco Clad Half Line 4'x8' - SC4010 -SC4010- Fauxstonesheets
Stucco Clad Half Line 4'x8' - SC4010 -SC4010- Fauxstonesheets
Stucco Clad Half Line 4'x8' - SC4010 -SC4010- Fauxstonesheets
Stucco Clad Half Line 4'x8' - SC4010 -SC4010- Fauxstonesheets
Stucco Clad Half Line 4'x8' - SC4010 -SC4010- Fauxstonesheets
Stucco Clad Half Line 4'x8' - SC4000-800
$37549

$375.49

Save $31.92
---
Lead Time: Approx. 4 - 6 weeks
(Estimated lead time based upon 30 panels or less order)
(Order a minimum of 10 panels for optimal shipping prices)
Faux Stone Sheets Siding Panels high-quality artificial stucco products are perfect for commercial, residential for both indoor and exterior applications. Faux Stone Sheets Siding Panels are:
 Lightweight: They weigh around one lb/sq ft., making it easy for an individual to work with.
 Durable: They are made from a composite of a high-impact resistant structural polyurethane surface backed with strong polyurethane foam to form a lightweight, yet durable product.
 Easy to Install: Our panels can easily be cut using standard woodworking tools and attached using screws and adhesives.
 Have Realistic Texture: Our replicated panels are reproduced from molds taken from real stone and rock, so every detail of the texture is captured.
Want a different stucco color? See Sherwin-Williams color chart for the full range of custom options and add "Custom Color" to cart and leave color code on checkout note.
PRODUCT DETAILS
| MODEL | SC4010 |
| --- | --- |
| Series | Stucco Clad 4x8 |
| Style | Stucco Clad |
| Type | Panel |
| Edge Type | Keyless |
| Material | High Density Board |
| General Dimensions | 48" H x 96" W |
| Thickness | ¾" |
| Weight | 71.4lbs |