St. Louis Brick DP2470 -DP2470- Fauxstonesheets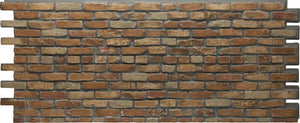 St. Louis Brick DP2470 -DP2470- Fauxstonesheets
St. Louis Brick DP2470 -DP2470- Fauxstonesheets
St. Louis Brick DP2470 -DP2470- Fauxstonesheets
St. Louis Brick DP2470 -DP2470- Fauxstonesheets
St. Louis Brick DP2470 -DP2470- Fauxstonesheets
St. Louis Brick DP2470 -DP2470- Fauxstonesheets
St. Louis Brick DP2470 -DP2470- Fauxstonesheets
St. Louis Brick DP2470 -DP2470- Fauxstonesheets
St. Louis Brick DP2470 -DP2470- Fauxstonesheets
St. Louis Brick DP2470 -DP2470- Fauxstonesheets
St. Louis Brick DP2470 -DP2470- Fauxstonesheets
St. Louis Brick DP2470 -DP2470- Fauxstonesheets
St. Louis Brick DP2470 -DP2470- Fauxstonesheets
St. Louis Brick DP2470 -DP2470- Fauxstonesheets
St. Louis Brick DP2470 -DP2470- Fauxstonesheets
St. Louis Brick DP2470 -DP2470- Fauxstonesheets
St. Louis Brick DP2470 -DP2470- Fauxstonesheets
St. Louis Brick DP2470 -DP2470- Fauxstonesheets
St. Louis Brick DP2470 -DP2470- Fauxstonesheets
St. Louis Brick DP2470 -DP2470- Fauxstonesheets
St. Louis Brick DP2470 -DP2470- Fauxstonesheets
St. Louis Brick DP2470 -DP2470- Fauxstonesheets
St. Louis Brick DP2470 -DP2470- Fauxstonesheets
St. Louis Brick DP2470 -DP2470- Fauxstonesheets
St. Louis Brick DP2470 -DP2470- Fauxstonesheets
St. Louis Brick DP2470 -DP2470- Fauxstonesheets
St. Louis Brick DP2470 -DP2470- Fauxstonesheets
St. Louis Brick DP2470 -DP2470- Fauxstonesheets
St. Louis Brick DP2470 -DP2470- Fauxstonesheets
St. Louis Brick DP2470 -DP2470- Fauxstonesheets
St. Louis Brick DP2470 -DP2470- Fauxstonesheets
St. Louis Brick DP2470 -DP2470- Fauxstonesheets
St. Louis Brick DP2470 -DP2470- Fauxstonesheets
St. Louis Brick DP2470 -DP2470- Fauxstonesheets
St. Louis Brick DP2470 -DP2470- Fauxstonesheets
St. Louis Brick DP2470 -DP2470- Fauxstonesheets
St. Louis Brick DP2470 -DP2470- Fauxstonesheets
St. Louis Brick DP2470 -DP2470- Fauxstonesheets
St. Louis Brick DP2470 -DP2470- Fauxstonesheets
St. Louis Brick DP2470 -DP2470- Fauxstonesheets
St. Louis Brick DP2470 -DP2470- Fauxstonesheets
St. Louis Brick DP2470 -DP2470- Fauxstonesheets
St. Louis Brick DP2470 -DP2470- Fauxstonesheets
St. Louis Brick DP2470 -DP2470- Fauxstonesheets
St. Louis Brick DP2470 -DP2470- Fauxstonesheets
St. Louis Brick DP2470 -DP2470- Fauxstonesheets
St. Louis Brick DP2470 -DP2470- Fauxstonesheets
St. Louis Brick DP2470 -DP2470- Fauxstonesheets
St. Louis Brick DP2470 -DP2470- Fauxstonesheets
St. Louis Brick DP2470 -DP2470- Fauxstonesheets
St. Louis Brick DP2470 -DP2470- Fauxstonesheets
St. Louis Brick DP2470 -DP2470- Fauxstonesheets
St. Louis Brick DP2470 -DP2470- Fauxstonesheets
St. Louis Brick DP2470 -DP2470- Fauxstonesheets
St. Louis Brick DP2470 -DP2470- Fauxstonesheets
Dimensions - St. Louis Brick DP2470 -DP2470- Fauxstonesheets
Dimensions - St. Louis Brick DP2470 -DP2470- Fauxstonesheets
St. Louis Brick DP2470 -DP2470- Fauxstonesheets
St. Louis Brick DP2470 -DP2470- Fauxstonesheets
St. Louis Brick DP2470 -DP2470- Fauxstonesheets
St. Louis Brick DP2470 -DP2470- Fauxstonesheets
St. Louis Brick DP2470 -DP2470- Fauxstonesheets
St. Louis Brick DP2470 -DP2470- Fauxstonesheets
St. Louis Brick DP2470 -DP2470- Fauxstonesheets
St. Louis Brick DP2470 -DP2470- Fauxstonesheets
St. Louis Brick DP2470 -DP2470- Fauxstonesheets
St. Louis Brick DP2470 -DP2470- Fauxstonesheets
St. Louis Brick DP2470 -DP2470- Fauxstonesheets
St. Louis Brick DP2470 -DP2470- Fauxstonesheets
St. Louis Brick DP2470 -DP2470- Fauxstonesheets
St. Louis Brick DP2470 -DP2470- Fauxstonesheets
St. Louis Brick DP2470 -DP2470- Fauxstonesheets
St. Louis Brick DP2470 -DP2470- Fauxstonesheets
St. Louis Brick DP2470 -DP2470- Fauxstonesheets
St. Louis Brick DP2470 -DP2470- Fauxstonesheets
St. Louis Brick DP2470 -DP2470- Fauxstonesheets
St. Louis Brick DP2470 -DP2470- Fauxstonesheets
St. Louis Brick DP2470 -DP2470- Fauxstonesheets
St. Louis Brick DP2470 -DP2470- Fauxstonesheets
St. Louis Brick DP2470 -DP2470- Fauxstonesheets
St. Louis Brick DP2470 -DP2470- Fauxstonesheets
St. Louis Brick DP2470 -DP2470- Fauxstonesheets
St. Louis Brick DP2470 -DP2470- Fauxstonesheets
St. Louis Brick DP2470
$35895

$358.95

Save $102.55
---
Lead Time: Approx. 3 - 5 weeks
(Estimated lead time based upon size of order)
Faux Stone Sheets, Siding, Panels, high-quality artificial rock, and stone products are perfect for commercial, residential for both indoor and exterior applications. Faux Stone Sheets Siding Panels are :
 

Lightweight:

 

They weigh around one lb/sq ft., making it easy for an individual to work with.
Durable:

 

They are made from a composite of a high-impact resistant structural polyurethane surface backed with strong polyurethane foam to form a lightweight, yet durable product.
Easy to Install:

 

Our panels can easily be cut using standard woodworking tools and attached using screws and adhesives.
Have Realistic Texture:

 

Our replicated panels are reproduced from molds taken from real stone and rock, so every detail of the texture is captured.
MADE IN THE USA
PRODUCT DETAILS
Model:
DP2470
Series:
Urestone Large Designer Panel
Style:
STL Brick
Type:
Panel
Edge Type:
Interlocking
Material:
Polyurethane
Overall Dimensions:

Inside Width: 88"

Outside Width: 95 ½" x Height 39"

Thickness:
1 ½"
Area Sq Feet
26 Sq Ft
Coverage Sq Feet
Approx. 24.8 Sq Ft
Weight:
Approx. 29lb each panel
St Louis Brick
The product itself is very realistic looking and easy to work with. The packaging and shipping of the product needs improvement. The ends and corners of the panels need to be protected in the box. The shipping cost is extremely expensive so one would think you would take extra care with the amazing product. Damaged panels both time we ordered. Inspect your delivery before excepting.
Great Product
We have installed our St Louis Brick in our basement and it looks great and was easy to work with. Great product.
St Louis Chicago Brown
Wow! First of all, the customer service is second to none, between Angela, Erika, and Ron, this team surly knows how to "wow" their customer! 100%! Over the top! Great job!
AND... This product is great! Is looks and feels like real brick, it has far surpassed both my customer and my expectations! Keep up the good work, you guys rock!