St.Louis Brick Sample -SMP2470- Fauxstonesheets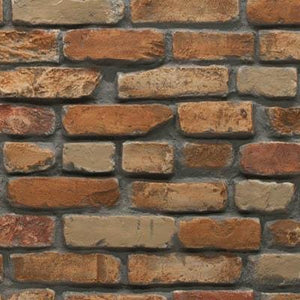 St.Louis Brick Sample -SMP2470- Fauxstonesheets
St.Louis Brick Sample -SMP2470- Fauxstonesheets
St.Louis Brick Sample -SMP2470- Fauxstonesheets
St.Louis Brick Sample -SMP2470- Fauxstonesheets
St.Louis Brick Sample -SMP2470- Fauxstonesheets
St.Louis Brick Sample -SMP2470- Fauxstonesheets
St.Louis Brick Sample -SMP2470- Fauxstonesheets
St.Louis Brick Sample -SMP2470- Fauxstonesheets
St.Louis Brick Sample -SMP2470- Fauxstonesheets
St.Louis Brick Sample -SMP2470- Fauxstonesheets
St.Louis Brick Sample -SMP2470- Fauxstonesheets
St.Louis Brick Sample -SMP2470- Fauxstonesheets
St.Louis Brick Sample -SMP2470- Fauxstonesheets
St.Louis Brick Sample -SMP2470- Fauxstonesheets
St.Louis Brick Sample -SMP2470- Fauxstonesheets
St.Louis Brick Sample -SMP2470- Fauxstonesheets
St.Louis Brick Sample -SMP2470- Fauxstonesheets
St.Louis Brick Sample -SMP2470- Fauxstonesheets
St.Louis Brick Sample -SMP2470- Fauxstonesheets
St.Louis Brick Sample -SMP2470- Fauxstonesheets
St.Louis Brick Sample -SMP2470- Fauxstonesheets
St.Louis Brick Sample -SMP2470- Fauxstonesheets
St.Louis Brick Sample -SMP2470- Fauxstonesheets
St.Louis Brick Sample -SMP2470- Fauxstonesheets
St.Louis Brick Sample -SMP2470- Fauxstonesheets
St.Louis Brick Sample -SMP2470- Fauxstonesheets
St.Louis Brick Sample -SMP2470- Fauxstonesheets
St. Louis Brick Sample -SMP2470- Fauxstonesheets
St. Louis Brick Sample -SMP2470- Fauxstonesheets
St. Louis Brick Sample -SMP2470- Fauxstonesheets
St. Louis Brick Sample -SMP2470- Fauxstonesheets
St. Louis Brick Sample -SMP2470- Fauxstonesheets
St. Louis Brick Sample -SMP2470- Fauxstonesheets
St. Louis Brick Sample -SMP2470- Fauxstonesheets
St. Louis Brick Sample -SMP2470- Fauxstonesheets
St. Louis Brick Sample -SMP2470- Fauxstonesheets
St. Louis Brick Sample -SMP2470- Fauxstonesheets
St. Louis Brick Sample -SMP2470- Fauxstonesheets
St. Louis Brick Sample -SMP2470- Fauxstonesheets
St. Louis Brick Sample -SMP2470- Fauxstonesheets
St. Louis Brick Sample -SMP2470- Fauxstonesheets
St. Louis Brick Sample -SMP2470- Fauxstonesheets
St. Louis Brick Sample -SMP2470- Fauxstonesheets
St. Louis Brick Sample
St. Louis Brick Sample
St. Louis Brick Sample -SMP2470- Fauxstonesheets
St. Louis Brick Sample -SMP2470- Fauxstonesheets
St. Louis Brick Sample -SMP2470- Fauxstonesheets
St. Louis Brick Sample -SMP2470- Fauxstonesheets
St. Louis Brick Sample -SMP2470- Fauxstonesheets
St. Louis Brick Sample -SMP2470- Fauxstonesheets
St. Louis Brick Sample -SMP2470- Fauxstonesheets
St. Louis Brick Sample -SMP2470- Fauxstonesheets
St. Louis Brick Sample -SMP2470- Fauxstonesheets
St. Louis Brick Sample -SMP2470- Fauxstonesheets
St. Louis Brick Sample -SMP2470- Fauxstonesheets
St. Louis Brick Sample -SMP2470- Fauxstonesheets
St. Louis Brick Sample
---
The purchase price of samples will be refunded with a full product purchase.
URESTONE St. Louis Brick Faux Panels are cast from molds of actual worn and weathered clay brick and look to mimic the old-world and aged aesthetic desired by many.
Samples are 11" x 11" and we aim to have all highlights and variations present on each sample. Our samples are made to order and can take 2-3 weeks to arrive after placing the order (although we aim for faster.). There are no returns on samples.
PRODUCT DETAILS
Model:
St. Louis Brick Sample
Series:
URESTONE Sample
Style:
St. Louis Brick Sample
Type:
Sample
Edge Type:
Flat
Material:

Polyurethane

Overall

Dimensions:

12" x 12"

Area Sq Ft

1 sq. ft.
Coverage Sq. Ft
~1 sq. ft.
Weight:
~1lb
Sample vs. Product
We ordered two samples and really loved the St. Louis Brick sample. When received the actual product, the sample looks nothing like what we got.
Sample is much more grey with darker brick tones and a little black in the grout. The sheets we received are much more of an orange tone.
There are paint runs on one sheet.
Realistic
Realistic but samples were not very helpful in showing you how they fit together. Also the indoor samples were very thick. I don't know how you can pull go about using them on a wall. The thickness is way more that trim work. Very confused about this. I would have purchased otherwise. I wanted to
Do a bathroom but it's just way to
Thick.
The St. Louis brick is 1.5' thick and is the thickest of all our brick patterns. It was designed that way to represent the authenticity found on some of the older rustic buildings. If you're looking for something still rustic, but thinner, our used brick pattern is only 3/4' thick. All of our panels have interlocking keys that fit together, that when caulked, will create a seamless looking wall. Unfortunately it is impossible to show this portion in a 12' sample.
Nice and realistic but the samples really didn't give me the answers I needed. They were not notched to show you how the fit together. And they were very very thick.
I don't think they can be used as a back splash
not what I was looking for
The sample arrived after several weeks and was lighter in color than we were looking for