Ledgestone 2x4' Wainscot UL 2612 -UL2612- Fauxstonesheets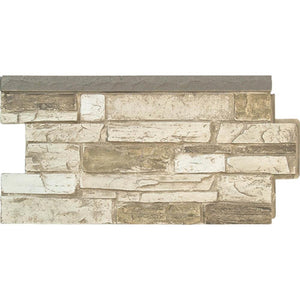 Ledgestone 2x4' Wainscot UL 2612 -UL2612- Fauxstonesheets
Ledgestone 2x4' Wainscot UL 2612 -UL2612- Fauxstonesheets
Ledgestone 2x4' Wainscot UL 2612 -UL2612- Fauxstonesheets
Ledgestone 2x4' Wainscot UL 2612 -UL2612- Fauxstonesheets
Ledgestone 2x4' Wainscot UL 2612 -UL2612- Fauxstonesheets
Ledgestone 2x4' Wainscot UL 2612 -UL2612- Fauxstonesheets
Ledgestone 2x4' Wainscot UL 2612 -UL2612- Fauxstonesheets
Ledgestone 2x4' Wainscot UL 2612 -UL2612- Fauxstonesheets
Ledgestone 2x4' Wainscot UL 2612 -UL2612- Fauxstonesheets
Ledgestone 2x4' Wainscot UL 2612 -UL2612- Fauxstonesheets
Ledgestone 2x4' Wainscot UL 2612 -UL2612- Fauxstonesheets
Ledgestone 2x4' Wainscot UL 2612 -UL2612- Fauxstonesheets
Ledgestone 2x4' Wainscot UL 2612 -UL2612- Fauxstonesheets
Ledgestone 2x4' Wainscot UL 2612 -UL2612- Fauxstonesheets
Ledgestone 2x4' Wainscot UL 2612 -UL2612- Fauxstonesheets
Ledgestone 2x4' Wainscot UL 2612 -UL2612- Fauxstonesheets
Ledgestone 2x4' Wainscot UL 2612 -UL2612- Fauxstonesheets
Ledgestone 2x4' Wainscot UL 2612 -UL2612- Fauxstonesheets
Ledgestone 2x4' Wainscot UL 2612 -UL2612- Fauxstonesheets
Ledgestone 2x4' Wainscot UL2612 -UL2612- Fauxstonesheets
Ledgestone 2x4' Wainscot UL2612 -UL2612- Fauxstonesheets
Ledgestone 2x4' Wainscot UL2612 -UL2612- Fauxstonesheets
Ledgestone 2x4' Wainscot UL2612 -UL2612- Fauxstonesheets
Ledgestone 2x4' Wainscot UL2612 -UL2612- Fauxstonesheets
Ledgestone 2x4' Wainscot UL2612 -UL2612- Fauxstonesheets
Ledgestone 2x4' Wainscot UL2612 -UL2612- Fauxstonesheets
Ledgestone 2x4' Wainscot UL2612 -UL2612- Fauxstonesheets
Ledgestone 2x4' Wainscot UL2612 -UL2612- Fauxstonesheets
Ledgestone 2x4' Wainscot UL2612 -UL2612- Fauxstonesheets
Ledgestone 2x4' Wainscot UL2612 -UL2612- Fauxstonesheets
Ledgestone 2x4' Wainscot UL2612 -UL2612- Fauxstonesheets
Ledgestone 2x4' Wainscot UL2612 -UL2612- Fauxstonesheets
Ledgestone 2x4' Wainscot UL2612 -UL2612- Fauxstonesheets
Ledgestone 2x4' Wainscot UL2612 -UL2612- Fauxstonesheets
Ledgestone 2x4' Wainscot UL2612 -UL2612- Fauxstonesheets
Ledgestone 2x4' Wainscot UL2612 -UL2612- Fauxstonesheets
Ledgestone 2x4' Wainscot UL2612 -UL2612- Fauxstonesheets
Ledgestone 2x4' Wainscot UL2612 -UL2612- Fauxstonesheets
Ledgestone 2x4' Wainscot UL2612 -UL2612- Fauxstonesheets
Ledgestone 2x4' Wainscot UL2612 -UL2612- Fauxstonesheets
Ledgestone 2x4' Wainscot UL2612 -UL2612- Fauxstonesheets
Ledgestone 2x4' Wainscot UL2612 -UL2612- Fauxstonesheets
Ledgestone 2x4' Wainscot UL2612 -UL2612- Fauxstonesheets
Ledgestone 2x4' Wainscot UL2612 -UL2612- Fauxstonesheets
Ledgestone 2x4' Wainscot UL2612 -UL2612- Fauxstonesheets
Ledgestone 2x4' Wainscot UL2612 -UL2612- Fauxstonesheets
Ledgestone 2x4' Wainscot UL2612 -UL2612- Fauxstonesheets
Ledgestone 2x4' Wainscot UL2612 -UL2612- Fauxstonesheets
Ledgestone 2x4' Wainscot UL2612 -UL2612- Fauxstonesheets
Ledgestone 2x4' Wainscot UL2612 -UL2612- Fauxstonesheets
Ledgestone 2x4' Wainscot UL2612 -UL2612- Fauxstonesheets
Ledgestone 2x4' Wainscot UL2612 -UL2612- Fauxstonesheets
Ledgestone 2x4' Wainscot UL2612 -UL2612- Fauxstonesheets
Ledgestone 2x4' Wainscot UL2612 -UL2612- Fauxstonesheets
Ledgestone 2x4' Wainscot UL2612 -UL2612- Fauxstonesheets
Ledgestone 2x4' Wainscot UL2612 -UL2612- Fauxstonesheets
Ledgestone 2x4' Wainscot UL2612 -UL2612- Fauxstonesheets
Ledgestone 2x4' Wainscot UL2612 -UL2612- Fauxstonesheets
Ledgestone 2x4' Wainscot UL2612 -UL2612- Fauxstonesheets
Ledgestone 2x4' Wainscot UL2612 -UL2612- Fauxstonesheets
Ledgestone 2x4' Wainscot UL2612 -UL2612- Fauxstonesheets
Ledgestone 2x4' Wainscot UL2612 -UL2612- Fauxstonesheets
Ledgestone 2x4' Wainscot UL2612 -UL2612- Fauxstonesheets
Ledgestone 2x4' Wainscot UL2612 -UL2612- Fauxstonesheets
Ledgestone 2x4' Wainscot UL2612 -UL2612- Fauxstonesheets
Ledgestone 2x4' Wainscot UL2612 -UL2612- Fauxstonesheets
Ledgestone 2x4' Wainscot UL2612 -UL2612- Fauxstonesheets
Ledgestone 2x4' Wainscot UL2612 -UL2612- Fauxstonesheets
Ledgestone 2x4' Wainscot UL2612 -UL2612- Fauxstonesheets
Ledgestone 2x4' Wainscot UL2612 -UL2612- Fauxstonesheets
Ledgestone 2x4' Wainscot UL2612 -UL2612- Fauxstonesheets
Ledgestone 2x4' Wainscot UL2612 -UL2612- Fauxstonesheets
Ledgestone 2x4' Wainscot UL2612 -UL2612- Fauxstonesheets
Ledgestone 2x4' Wainscot UL2612 -UL2612- Fauxstonesheets
Ledgestone 2x4' Wainscot UL2612 -UL2612- Fauxstonesheets
Ledgestone 2x4' Wainscot UL2612 -UL2612- Fauxstonesheets
Ledgestone 2x4' Wainscot UL2612 -UL2612- Fauxstonesheets
Ledgestone 2x4' Wainscot UL2612 -UL2612- Fauxstonesheets
Ledgestone 2x4' Wainscot UL2612 -UL2612- Fauxstonesheets
Ledgestone 2x4' Wainscot UL2612 -UL2612- Fauxstonesheets
Ledgestone 2x4' Wainscot UL2612 -UL2612- Fauxstonesheets
Ledgestone 2x4' Wainscot UL2612 -UL2612- Fauxstonesheets
Ledgestone 2x4' Wainscot UL2612 -UL2612- Fauxstonesheets
Ledgestone 2x4' Wainscot UL2612 -UL2612- Fauxstonesheets
Ledgestone 2x4' Wainscot UL2612 -UL2612- Fauxstonesheets
Ledgestone 2x4' Wainscot UL2612 -UL2612- Fauxstonesheets
Ledgestone 2x4' Wainscot UL2612 -UL2612- Fauxstonesheets
Ledgestone 2x4' Wainscot UL2612 -UL2612- Fauxstonesheets
Ledgestone 2x4' Wainscot UL2612 -UL2612- Fauxstonesheets
Ledgestone 2x4' Wainscot UL2612 -UL2612- Fauxstonesheets
Ledgestone 2x4' Wainscot UL2612 -UL2612- Fauxstonesheets
Ledgestone 2x4' Wainscot UL2612 -UL2612- Fauxstonesheets
Ledgestone 2x4' Wainscot UL2612 -UL2612- Fauxstonesheets
Ledgestone 2x4' Wainscot UL2612 -UL2612- Fauxstonesheets
Ledgestone 2x4' Wainscot UL2612 -UL2612- Fauxstonesheets
Ledgestone 2x4' Wainscot UL2612
$10770

$107.70

Save $30.77
---
Lead Time: Approx. 2 - 3 weeks
(Estimated lead time based upon size of order)
URESTONE Wainscot, but make them smaller!
These high-quality artificial URESTONE wainscot 2'x4' stone panels are perfect for a wide variety of residential, commercial, and retail projects.
Finish those barndominium exteriors and the 'she shed' while you're at it. If you can dream it up—odds are that URESTONE can make it a reality.
Those who have previously installed these panels have raved about the beauty of the stones and the ease of installation, now is the perfect time to see for yourself.
PRODUCT DETAILS
MODEL
UL2612
Series:
URESTONE Lite 2' x 4' Wainscot
Style:
Ledgestone
Type:
Panel
Edge Type:
Interlocking
Material:
Polyurethane

General

Dimensions:

Outside Width 48"

Inside Width 39 7/8"

Thickness 1 ¼"

Height 24"

Area Sq Ft
8 Sq Ft
Weight:
9lbs