Kraggy Rock Sample -SMPKrag- Fauxstonesheets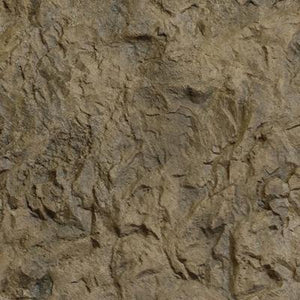 Kraggy Rock Sample -SMPKrag- Fauxstonesheets
Kraggy Rock Sample -SMPKrag- Fauxstonesheets
Kraggy Rock Sample -SMPKrag- Fauxstonesheets
Kraggy Rock Sample -SMPKrag- Fauxstonesheets
Kraggy Rock Sample -SMPKrag- Fauxstonesheets
Kraggy Rock Sample -SMPKrag- Fauxstonesheets
Kraggy Rock Sample -SMPKrag- Fauxstonesheets
Kraggy Rock Sample
---
Our Natural Rock Artificial Panels are:
Lightweight – They weigh around between 1-2 lb/sq ft., making it easy for an individual to work with.
Durable -They are made from a high-impact resistant structural polyurethane that is similar to that of a car bumper.
Water Resistant - Made from the same process that we make our waterfalls from, that have been in use in the field for over a decade.
Easy to Install – Our panels can easily be cut using standard woodworking tools and attached using screws and adhesives.
Have Realistic Texture – Our replicated panels are reproduced from molds taken from real stone and rock, so every detail of the texture is captured.
Our samples are made to order and can take 2-3 weeks to arrive after placing the order (although we aim for faster.). There are no returns on samples.
PRODUCT DETAILS
Our artificial rock products are perfect for theming any wall or room and can be used in both indoor and exterior applications.
MODEL
Kraggy Sample
Series:
URESTONE Sample
Type:
Sample

Overall

Dimensions:

11"x11"

Weight
~1lb
Excellent Stone Facsimile
Really like this. Great for making a grotto or animal habitat